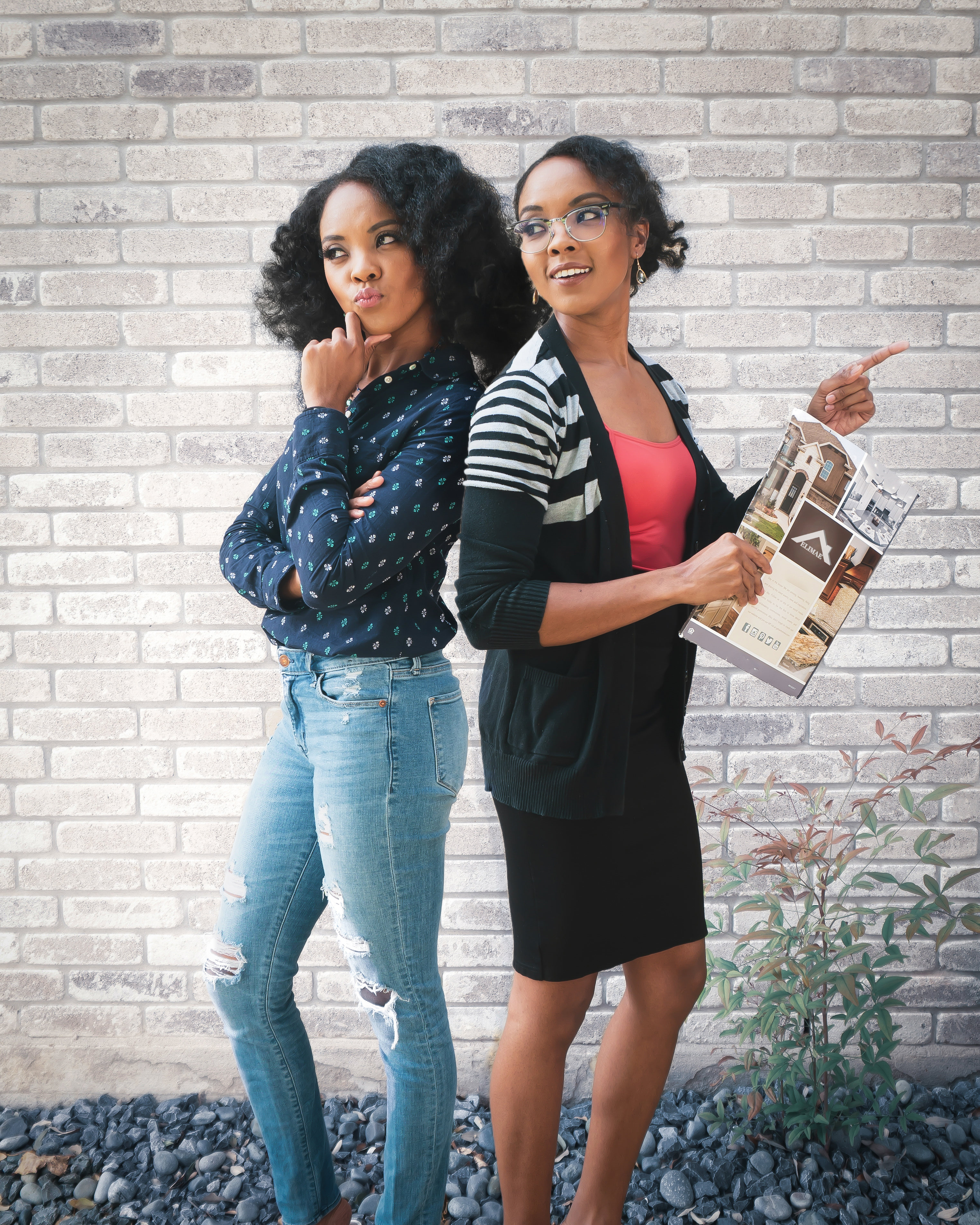 HOW TO FIND THE RIGHT REAL ESTATE AGENT FOR YOU… Choose me… or ME 😛
I get it, there are real estate agents everywhere you turn / scroll / drive – you name it! Everyone has a friend, aunt, 3rd cousin, or bosses friend's friend who has been in real estate for years or just got their license.
So let me suggest 3 things to consider when deciding who to hire:
1. Can you learn anything about them (besides the fact that they're an agent) when you look them up online? Do you get a glimpse into what it would be like to work with them or if your personalities would jive?
2. Do they require a buyer consultation? When an agent wants to take the time to meet with you to go over the process, learn about your concerns and set expectations – that is an act of professionalism. They are setting you up for success by preparing you up front for what to expect. This is something you will want to have whether it's your first house or your fifth because things are constantly changing (like the market) and you should be educated before you start making any major decisions.
3. Do they communicate the way you want? You want to be able to get ahold of them (and have them get ahold of you) when needed throughout the buying process. Make sure they're on the same page and offering to communicate with your preferred method! Ultimately, you are building a relationship with your agent and we all know communication and compatibility is key.
—
I take pride on growing my business through referrals. I know I have to earn your trust in handling and negotiating the transaction from start to finish. My goal is that you are fully educated and prepared with the buying (or selling) process and that you feel comfortable allowing me to represent you. No agent should pressure you to use them or feel offended if you want to do some research first.
"If people like you, they'll listen to you. But if they trust you, they'll do business with you. -Zig Ziglar" I'm ready to earn your business!