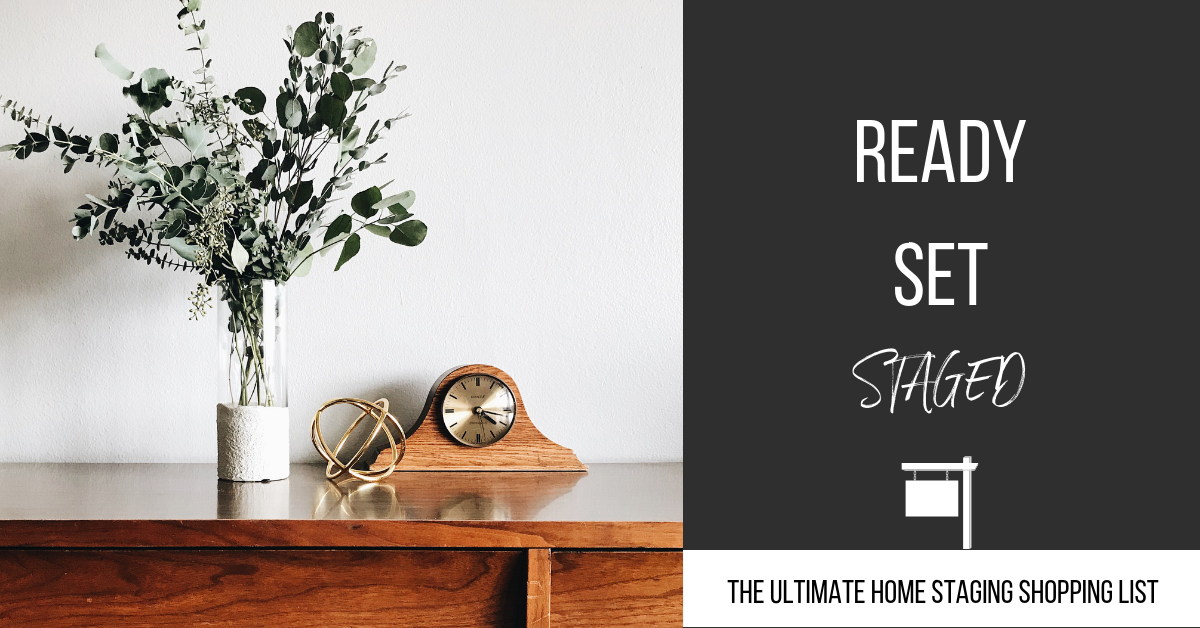 Hey friends! Raise your hand if your home could use a bit of a makeover before you put it on the market.
If this is you, you're going to want to keep reading & get your hands on my free guide 🙂
Have you been watching HGTV trying to figure out the latest home trends before putting your house up for sale but feel like you need to turn your house into a trendy farmhouse in order to get it sold?? That just leads to feeling overwhelmed… amiright?!
I have something that can help! I put together the ultimate home staging shopping list complete with shop-able products with the click of a button! It includes trendy decor you can incorporate into every room to give your home a little face lift without spending a ton of money! Grab your copy here!